Merriman: Derrick Henry's Performance is 'Video Game Stuff'
Former NFL Pro Bowler Shawne Merriman returns to give his thoughts on Week 6 and previews Week 7 with his NFL betting picks and key storylines to watch.
We discuss how his former team, the Los Angeles Chargers, can recover after a setback against the Baltimore Ravens, memorable fan interactions and what goes on with a team that is struggling.
Ravens Revving Up
Gambling.com: The Ravens made a statement, beating the Chargers 34-6. What was your biggest takeaway from the game?
Shawne Merriman: For one, the Ravens are really good on both sides of the football. Their defense is not getting enough credit right now. They're getting after people up front. And you know, (quarterback) Lamar (Jackson) didn't have a stellar game and it's not like he, you know, did a whole lot, but that defense just gave them so many opportunities. And then the second part of it is that the Chargers are just not stopping the run right now. To me, stopping the run is a mentality. So, everybody in the National Football League has the capability of being a good run-stopper, but you have to make it a point of emphasis to do that. And right now, some of those guys up front are not making it a point of emphasis to stop the run.
GDC: How do you get that run-stopping mindset midseason?
SM: You've got to get people in there who want to do it. There's no other way. You can call it a coach problem or whatever you want, but it's not. You being able to stop the run, that means you've beaten the man, one-on-one in front of you and then making the play. That's it. No coach can come out there and do that for you. That's a mentality. It's an attitude. Some of those guys to get a damn attitude, and that's really what it comes down to.
GDC: What is the key to getting over a bad loss after getting blown out? How do you reset?
SM: It happens. In 2007 when Norv Turner was the coach of the Chargers, we started off 1-3 and I remember just the whole world lighting us up. The media, our own general manager, was talking bad about us in the press. It was bad. We finished the season 11-5, though.
I'll take it back to the same thing with Aaron Rodgers. The Packers were blown out in Week 1 to the Saints and everyone thought the whole season was going to crap. Now he's lighting it back up again. It's the same thing with the Chargers. It's one game. If people are jumping off the Chargers' bandwagon, go ahead, but you just can't catch a ride later. They can't get back on.
Gambling problem? Call 1-800-GAMBLER (CO, DC, IL, IN, LA, MD, MS, NJ, OH, PA, TN, VA, WV, WY) Call 877-8-HOPENY or text HOPENY (467369) (NY). Must be 21+ to wager. Please Gamble Responsibly. Call 1-800-NEXT-STEP (AZ), 1-800-522-4700 (KS, NV), 1-800-327-5050 (MA), 1-800-BETS-OFF (IA), 1-800-270-7117 for confidential help (MI). Visit BetMGM.com for T&Cs. US promotional offers not available in NV, NY or ON.
Henry Not Real
GDC: The AFC seems wide open this year. What do you make of the conference right now?
SM: Before the season, if you go back and ask me who I thought who would win the AFC and go to the Super Bowl, I would have said it's wide open. You got some really good teams on the AFC side of the league. Kansas City is still a threat no matter how they looked versus anybody. They can score at will and always win a shootout. If Tennessee keeps playing defense like that and running the ball, they're going to win some football games. Sometimes those are the scariest teams to play, the ones who do run the ball effectively and play defense and aren't as worried about the big-play guys.
GDC: Did you play against anyone like Tennessee running back Derrick Henry? Who would you compare him to?
SM: No, I think the closest thing anybody's ever seen in the NFL like that is maybe Eddie George. But Eddie was only like 225 pounds or so, Henry is 247. That's a damn linebacker, close to a defensive end that's running the football down the field and with an acceleration to 21 miles per hour. That's video game stuff.
Winning Without Coaches
GDC: The Raiders recorded a win over the Broncos. Were you surprised to see them have so much success in their first game without head coach Jon Gruden?
SM: I was, but I knew it could also go either way. It could be a breath of fresh air, or it can go the other way. They had a lot of turmoil, but they responded well to what happened in the building. They also showed that they might have a coach that they believe in and they'll play for that is there now.
(Las Vegas defensive end) Maxx Crosby, I can't say enough about him; he's playing out of this world. I've talked to him a lot and I really like what he brings to this team. They feed a lot off of him, and he's a scary guy when he rushes the passer.
GDC: We also saw the Arizona Cardinals beat the Cleveland Browns without head coach Kliff Kingsbury. How different is it for a team to play without its head coach for a week?
SM: It's not that difficult, because the truth of the matter is you probably have a couple of potential head coaches on every roster. Either an offensive coordinator or a defensive coordinator who either was a head coach before or probably next in line to be a position coach, so you don't see a drop off like that. I always say that great head coaches are great managers. They're the manager of the talent and the characters, attitudes, coaches, tempo — you just got to be a great manager. And so if you have a great coaching staff, someone is going to step up and not miss a beat.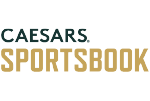 Established 2013
Must be 21+ to participate. T&C apply.
Trash-talking Rodgers
GDC: Green Bay quarterback Aaron Rodgers scored a rushing touchdown and shouted "I own you" at the Chicago fans. He mentioned he couldn't remember saying it because he blacked out during the moment. Did you have any instances like that where your emotions just took over?
SM: Oh yeah. Especially right after the heat of the moment, I think he said a fan was giving him the double bird, and in that moment, it just clicks for you to say whatever comes to your mind.
This is my biggest problem with the taunting rule. He just ran into the end zone, you're getting up, your emotions are high and you're excited. You see someone flipping you the bird, and then you say something, and sometimes you really do blackout. I don't think he was joking about that. When I saw him say that, I thought some people might think he was joking, but I don't think he was joking at all. I think he really just got caught up in the moment of the excitement and said what he said.
GDC: Did you have any memorable fan interactions like that?
SM: I would say that to the Raiders fans during the game all the time. They would throw s---. I had batteries thrown at me and all kind of stuff.
MVP Talk
GDC: Getting close to the halfway point of the season. MVP discussions are ramping up. Who are some of your MVP-leading candidates right now?
SM: Lamar Jackson has to be up there for sure. Derrick Henry, I don't think is being talked about enough. Aaron Rodgers and Tom Brady, too. And I would still say that if Justin Herbert comes back after this bye with everyone healthy and has a couple of 350-yard plus games, you'll have to put him up there too. I don't believe in guy's falling out of the race after one bad game. I just don't believe in that.
Big Spreads
GDC: We have three big-point spreads with the Bears (+12.5), Lions (+15) and Texans (+17.5) double-digit underdogs this week. What goes through a team's mind when everyone thinks they are overmatched?
SM: Let's take the Giants (1-5) for example. The attitude in the locker room has to be very bad at this point. You're a couple of games of losing from being completely out of the playoffs midseason. Now guys, it's either two things: They take it and try to save themselves for their next situation and not get hurt, or they're playing for a contract as an individual. That whole team stuff goes out the window when you get in situations like that when you're coming in as an underdog like that.
GDC: Is it difficult playing on a team like that?
SM: It is because you got to show up to work every day with a positive attitude and try to find every positive aspect to get things done. With every loss, that becomes more and more difficult. Then they start to talk about firing your coach and you don't know what coach is going to be there. It's just a s---show.
Make Your Picks
Here are Shawne's picks for the week. All odds are from DraftKings Sportsbook.
Denver Broncos (+110) at Cleveland Browns (-130)
SM: I think Baker's hurt. I think he needs to get healthy. I never thought he was the greatest quarterback under the sun, but he's not bad, either, and he's been bad. And I think it's because of the injuries.
The Browns defense is so bad right now. They're giving up 25 points per game, which is crazy because they have the most freakish defensive player in Myles Garrett. They got to get it back on track. I'm going with the Browns.
Washington Football Team (+280) at Green Bay Packers (-365)
SM: Packers for sure. They are just too hot right now.
Kansas City Chiefs (-250) at Tennessee Titans (+200)
SM: The Chiefs aren't stopping the damn run, that's the thing. (Tennessee wide receiver) Julio Jones still has a bad hamstring, though. I'm going with the Chiefs. The Titans have too many injuries in the secondary, too.
Atlanta Falcons (-140) at Miami Dolphins (+120)
SM: I'm going with the Falcons.
New York Jets (+220) at New England Patriots (-275)
SM: Patriots.
Carolina Panthers (-155) at New York Giants (+135)
SM: Panthers.
Cincinnati Bengals (+210) at Baltimore Ravens (-260)
SM: Ravens.
Philadelphia Eagles (+155) at Las Vegas Raiders (-180)
SM: I'm going with the Raiders.
Detroit Lions (+600) at Los Angeles Rams (-900)
SM: Rams.
Houston Texans (+750) at Arizona Cardinals (-1250)
SM: Cardinals.
Chicago Bears (+475) at Tampa Bay Buccaneers (-675)
SM: I'm going with the Buccaneers.
Indianapolis Colts (+170) at San Francisco 49ers (-200)
SM: Colts.
New Orleans Saints (-225) at Seattle Seahawks (+185)
SM: Saints, with (Seattle quarterback) Russell Wilson out.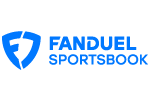 Established 2009
Must be 21+ to participate. T&Cs apply.
Be first to get our exclusive sports offers!
Join today to stay up to date on your states gambling news and offers.