Merriman: The Arizona Cardinals are the 'scariest team in football'
Last Updated:
Sep 28th, 2022
Former NFL Pro Bowler Shawne Merriman returns to give his Week 12 picks and review the biggest NFL betting storylines this week.
We discuss emergence of rising stars at the quarterback position and the strong showing so far by the Arizona Cardinals and New England Patriots.
Established 2018
Gambling problem? Call 1-800-GAMBLER (CO, DC, IL, IN, KY, LA, MD, MS, NJ, OH, PA, TN, VA, WV, WY) Call 877-8-HOPENY or text HOPENY (467369) (NY). Must be 21+ to wager. Please Gamble Responsibly. Call 1-800-NEXT-STEP (AZ), 1-800-522-4700 (KS, NV), 1-800-327-5050 (MA), 1-800-BETS-OFF (IA), 1-800-270-7117 for confidential help (MI). Visit BetMGM.com for T&Cs. US promotional offers not available in KS, MS, NV or NY.
Playing on Turkey Day
Gambling.com: On Thanksgiving Day, what's it like for football players while everyone else is at home with their families?
Shawne Merriman: First and foremost, it's hard to be away from your family at that time.
My family is from Maryland, and playing in San Diego during my career, it was almost next to impossible to get back during that time. I would go to LaDainian's (Tomlinson) house or one of my other teammate's house to get some kind of holiday atmosphere, but for the most part, the guys look at it as an opportunity: You're the only show in town. Viewership's going to go up. You go out there and have a good game, you're going to get a lot of eyeballs.
Patriots Rebound
GDC: The New England Patriots have won five in a row. Did you see that coming?
SM: I'm more surprised that everybody is calling (quarterback) Mac Jones a star, like he didn't get drafted the way he did or the Patriots don't draft well.
You don't draft a quarterback that high unless you have a tremendous amount of confidence in him.
They knew immediately it was OK to pass the torch over to Mac Jones. He could be a great one in the making, especially in that system with (coach) Bill Belichick. It's nothing but upside for him.
Cardinals Soaring
GDC: The Arizona Cardinals keep rolling. When (quarterback) Kyler Murray comes back, do you think they will stay on a roll?
SM: I think they have so much momentum right now. They're probably the scariest team in football.
I would have said Green Bay was until they had that loss this past weekend (to the Minnesota Vikings, 34-31).
One thing we're not talking about enough is how (Arizona's) defense has been playing. Their defense has been getting after people.
We're so quick to talk about the offensive side of the ball and (wide receiver) DeAndre Hopkins and the shiny stuff, but the truth of the matter is that the reason they've been playing so well is that defense has been off the charts.
Youthful Emergence
GDC: The league has a lot of good young quarterbacks. Do you see that as a bright spot for the future of the league?
SM: It's the best. The game is so much quarterback-based now. There's a new wave of quarterbacks.
The Mannings, the Breeses, those guys have gone out and now you're looking at Justin Herbert (of the Los Angeles Chargers), Kyler Murray (of the Arizona Cardinals), Mac Jones (of the New England Patriots).
This is the new wave of the stars of the NFL for the next 10 years. They are going to make you watch the game.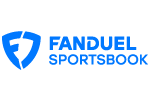 Established 2009
Must be 21+ to participate. T&Cs apply.
Kickin' Colt
GDC: Speaking of young stars, Jonathan Taylor of the Indianapolis Colts is emerging as one of the league's star running backs. How good is he, and can he do for the Colts what Derrick Henry was doing for the Tennessee Titans?
SM: Jonathan is the first running back to reach 1,000 yards this year. Don't get me wrong, Derrick Henry is on a whole other level, but guys like Jonathan don't get talked about enough because they're not putting emphasis on running backs in general.
Raiders Rough Patch
GDC: Can the Las Vegas Raiders pull through some of their adversity and make a run?
SM: I would say yes, but not in that division.
With the Chiefs playing the way they are right now, they're looking like they're turning things around. And you're in there with the Chargers, and also Denver is tough. They're not a great team but they're definitely tough.
The AFC West is strong.
Time for Lions to Be Replaced?
CDG: What do you think about the traditional Detroit Lions Thanksgiving Day game?
SM: I think they need to change it. When you talk about a prime-time game, you just can't put a team with no wins on prime-time game. It's not a good look for the NFL. It's not even a good look for them. All you're going to be doing is highlight how bad their season has been so far.
On To The Picks
Here are Shawne's picks for the week. All money line odds are from DraftKings Sportsbook.
Chicago Bears (-160) at Detroit Lions (+140)
SM: (Chicago linebacker) Khalil Mack is out. I'm going with the Lions. They should have beaten Cleveland. They should have beaten the Steelers.
Las Vegas Raiders (+270) at Dallas Cowboys (-350)
SM: I think it's going to be the Cowboys by two touchdowns, at least. After losing that game to K.C. (by a 19-9 score), they're going to come out firing. They're going to come out pissed off.
Buffalo Bills (-240) at New Orleans Saints (+195)
SM: I think the Bills get back on top. Losing the way they did this past game (against the Colts, 41-15), you know they're going to come out fired up.
Tampa Bay Buccaneers (-145) at Indianapolis Colts (+125)
SM: I'm going with the Bucs on this one. I think they'll do a pretty good job against Jonathan (Taylor, Colts running back).
New York Jets (+120) at Houston Texans (-140)
SM: Houston had a shocker, with that last game (a 22-13 win over the Titans). (Houston quarterback) Tyrod Taylor has been kind of a journeyman in the NFL, but the truth of the matter is, he's always been in positions where it just didn't go his way. Something unfortunate happens where he doesn't have a full opportunity to shine. He's kind of showing us that he can. I think they take the win.
Philadelphia Eagles (-180) at New York Giants (+155)
SM: I'm taking Philly. The Giants can't figure it out. I don't know what the hell is going over there. I don't know if it's a coaching issue, guys not on the same page, (or) they're not buying in, but the future does not look bright for them. It looks like they have no real leadership there — on the offensive side of the ball.
Carolina Panthers (-130) at Miami Dolphins (+110)
SM: I'm taking Carolina. Cam (Newton, Carolina's quarterback) is doing something for that team.
Tennessee Titans (+205) at New England Patriots (-255)
SM: Mac Jones (and the Patriots), they're on a hot streak. It normally takes a rookie quarterback somewhere in the middle of the year before they figure it out. You've seen every defense, every coverage. They're on fire. I'm taking the Patriots.
Pittsburgh Steelers (+165) at Cincinnati Bengals (-195)
SM: I'm taking the Bengals. The Steelers have so many people gone (with injuries). Mike Tomlin is a great coach, but you need (healthy) bodies, and they don't have them.
Atlanta Falcons (-120) at Jacksonville Jaguars (+100)
SM: I'm taking Jacksonville, They've been taking a beating, but they've also shown they can come out and beat a really good team. What they did to the Bills (in a 9-6 Jacksonville victory) was shocking to everybody.
Los Angeles Chargers (-150) at Denver Broncos (+130)
SM: I'm taking my Chargers. They're showing that they can put up points. The biggest problem is, they're not playing that great against the run, but they did the other night. They played a lot better against the run. It's a division game (in the AFC West). I feel like they are going to get up for it.
Los Angeles Rams (-110) at Green Bay Packers (-110)
SM: I'm taking Green Bay. No way they lose two back to back. If they take care of (Rams defensive tackle) Aaron Donald, it should be a win for Green Bay.
Minnesota Vikings (+145) at San Francisco 49ers (-165)
SM: I'm taking San Francisco. I think (San Francisco defensive end) Nick Bosa is going to get after (Minnesota quarterback) Kirk Cousins. He's going to be a factor in that game. He's going to give Cousins hell.
Cleveland Browns (+155) at Baltimore Ravens (-180)
SM: I'm talking Baltimore. With all the injuries, a lot of those at key positions, they found ways to win. You know they're going to be playing a lot better now that Lamar (Jackson, the Ravens' quarterback) is back. To be honest, I didn't think Cleveland looked too great against the Lions. If Baltimore keeps winning, I think John Harbaugh should win coach of the year.
Seattle Seahawks (-105) at Washington Football Team (-115)
SM: I'm taking Seattle. I think (quarterback) Russell Wilson just needed some time to come back from that hand (injury). I think this is the week they get back on again.
Be first to get our exclusive sports offers!
Join today to stay up to date on your states gambling news and offers.