New Jersey Governor Advocating for Massachusetts to Pass Sports Betting Bill
© PA
While Massachusetts lawmakers continue to negotiate a potential sports betting bill, New Jersey Gov. Phil Murphy is advocating for his neighbors to legalize its sports betting market.
Must be 21+ to participate. T&Cs apply.
New Jersey has become one of the marquee online sports betting states, becoming the first to record over $1 billion in monthly handle in October 2021. Now, New Jersey regularly eclipses the billion mark in handle and just took in $1.120 billion in bets during March.
"I'd do it," Murphy said about Massachusetts legalize sports betting during a media conference on Thursday. "We've long ago beaten Nevada in terms of the monthly handle, and we've stayed high even though New York has now legalized.
"We've also been able to attract a lot of jobs into New Jersey because it's a fintech business … It's been a home run. I wholeheartedly endorse it."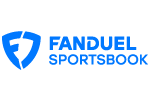 Established 2009
Must be 21+ to participate. T&Cs apply.
Massachusetts Lawmakers at Odds
Both the Massachusetts House and Senate passed sports betting bills, but they differ on key topics. Which means we're likely looking at a later launch date for Massachusetts sportsbooks.
For bettors, a major difference is the Senate bill does not allow for wagering on college sports.
This means no betting on March Madness or college football, both sports that are popular in states where they are permitted.
The bill allows for accounts to be funded with debit cards or digital methods, but it does not allow credit cards to deposit into an account.
Under the Senate bill, sports betting ads would be banned, in addition to broadcasts mentioning sports wagering sponsorships on the air.
Retail sports betting would be taxed at 20% under the Senate bill and 35% for online sports wagering.
All this is setting up a fair ground for sports betting in the state, which will make MA sports betting promos more appealing to the bettors in the state.

Established 2012
Must be 21+ and in a legal betting state to participate. T&Cs apply. Gambling Problem? Call 1-800-GAMBLER
How the House Bill Works
The House bill taxes online sports betting revenue at 15% and retail at 12.5%.
College sports betting is allowed with the House bill and also doesn't have the advertising restrictions in the Senate version. Players would also be allowed to deposit funds into their sportsbook account with a credit card.
Massachusetts lawmakers project $35 million in tax revenue, but it will now come down to the Senate and House to work through the differences in the conference committee to work on a compromise to legalize sports betting.
If the lawmakers can agree to terms, the bill can be sent to Gov. Charlie Baker to be signed into law.
Baker has been an advocate for sports betting, even mentioning during last NFL season the state was missing out on potential revenue without a legalized sports betting market.
Be first to get our exclusive sports offers!
Join today to stay up to date on your states gambling news and offers.