PointsBet to Offer Live, In-Game and Same Game Parlays
© USA Today
PointsBet Sportsbook announced Thursday that it is the first sportsbook to offer live, in-game, and same game parlay options for NFL and NBA contests as part of its ongoing effort to integrate its OddsFactory technology.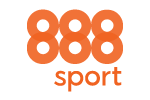 Established 1997
Must be 21+ to participate. T&Cs apply.
PointsBet's New Same Game Parlay
Players can build their own "Live Same Game Parlay" while also tracking odds, player performance, and team stats.
This announcement comes a short time after PointsBet announced they completed a trial run of offfering live, in-game betting with zero interruptions during the Cincinnati Bengals and Las Vegas Raiders Wild Card Round game.
"At PointsBet, we're focused on refining our technology to ensure we're aligning with the type of online sports betting experience our customers seek, and based on the trends we're tracking, sports fans and bettors not only want to bet live, but they also want the ability to build a same game parlay live," Mark Hughes, Group Chief Operating Officer at PointsBet, said in a media release.
Must be 21+ to participate. T&Cs apply.
"We're thrilled to now be able to offer live same game betting opportunities to our customers, and to be the first sportsbook to do so is a testament to our team's commitment to providing the best product and enhancing the user experience."
How PointsBet Parlay Game Works
With this tool, the player will be able to select any live NFL or NBA game and go to the same game parlay tab on the bet pane and create parlays for that live contest. Additionally, players will be able to boost their odds with PointsBet's Parlay Boost tool, too. These same game parlays can also be made during breaks in play and during timeouts.
"Elevating the betting experience for our customers and tapping into innovation is part of PointsBet's core mission," said Kyle Christensen, Chief Marketing Officer at PointsBet USA. "With the addition of our exclusive, live betting feature, we now have another way to help sports fans, and bettors embody the Live Your Bet Life mantra."
Must be 21+ to participate. T&C apply.
PointsBet is an Approved Sportsbook Operator of the NFL, an Authorized Sports Betting Operator of the NBA, and also the Official Sports Betting Partner of NBC Sports.
PointsBet operates its online sportsbook produce in Colorado, Illinois, Indiana, Iowa, Michigan, New Jersey, New York, Virginia, and West Virginia and the online casino is offered in Michigan, New Jersey, and West Virginia.
Be first to get our exclusive sports offers!
Join today to stay up to date on your states gambling news and offers.