Shawne Merriman: Tom Brady Is Going To Light That Place Up
Former NFL Pro Bowl defensive end Shawne Merriman has officially joined Gambling.com as an NFL ambassador. For the rest of the season, Merriman will break down the NFL and give his thoughts in addition to picking the winner of each game. So those of you who love NFL betting, listen up.
This week, we reflected on the hot start by his former team, the Los Angeles Chargers, discussed the impact of fans returning to games, and got his take on the Aaron Rodgers situation in Green Bay.
Gambling.com: The Chargers recorded a signature victory by defeating the Kansas City Chiefs 30-24. With their 2-1 start, what's your main takeaways with how they've started the season?
Shawne Merriman: Well, they should be 3-0. You know, I mean, I'm gonna be biased a little bit always for my former team, but at the same time, they lost a game because (of) the refs, so they should be 3-0. You know, no one thought that they would go in and beat Kansas City, and they did. And right now, you know, they're the biggest, biggest sleeper in the NFL that no one's talking about.
GDC: Quarterback Justin Herbert has really stepped up this season for the Chargers. How important is that for the team to see him generate confidence and produce this early in his career?
SM: If he could take us at this pace, and I said this last year, he's going to be top three or top five in the MVP race this season. He's one of those generational talent quarterbacks. He's big, tall, fast, athletic and a very, very smart football player. Him and Patrick Mahomes, those guys are gonna be competing in that division for the next 10 years.
Gambling problem? Call 1-800-GAMBLER (CO, DC, IL, IN, LA, MD, MS, NJ, OH, PA, TN, VA, WV, WY) Call 877-8-HOPENY or text HOPENY (467369) (NY). Must be 21+ to wager. Please Gamble Responsibly. Call 1-800-NEXT-STEP (AZ), 1-800-522-4700 (KS, NV), 1-800-327-5050 (MA), 1-800-BETS-OFF (IA), 1-800-270-7117 for confidential help (MI). Visit BetMGM.com for T&Cs. US promotional offers not available in NV, NY or ON.
No Time To Panic in Kansas City, Or Is it?
GDC: You mentioned the Chiefs. With a team that has a lot of expectations and gets off to a slow start, what's the mood in the locker room? Is there a sense of panic or is it calm knowing they can get it back together going forward?
SM: It's a long season. I mean, they're not even a quarter way through. And I tell a lot of people, especially rookies, when they come in because they're used to playing a college football season which is shorter, when you get to the middle of the season -- eight, nine weeks -- it's like you hit a wall. And, you know, you're either going to maintain and get better or you're going to get worse because you're gonna have injuries and things like that.
So, there's no, no time to panic going into Week 4 for anybody, really. And out on the other side, no one should be patting themselves on the back and riding their high horse because it's early in the season.
GDC: You mentioned rookies, and we've seen rookie quarterbacks such as Jacksonville's Trevor Lawrence, New England's Mac Jones, Chicago's Justin Fields and Zach Wilson from the New York Jets get off to slow starts. Do you think fans should be worried, or do you think this is just typical the learning curve in the NFL?
SM: It's a learning curve. And in my opinion, and now I could be wrong, but my opinion was to never really have rookie quarterbacks starting early anyway. I never liked the idea of throwing rookie quarterbacks into the fire. Very few guys are successful early on. People forget Peyton Manning started off bad. You can go back to Dan Marino, just all the great quarterbacks, you start them off early they got to go through the rookie pains, I've never really believed (in) starting rookies early.
NFL Fans Are Back
GDC: We see fans are now back in the stadium. As a player, how much of an impact did the crowd have on you? I know you really fed off the fans a lot as a defensive player. What kind of role do the fans have in returning?
SM: Oh my god. The fans, I don't believe they even understand how much they can make or break the game. I was an adrenaline junkie -- like I love the sound of the fans. I was the last one to come out of the tunnel before the games were played just to hear the fans go crazy.
The energy you get from fans and, you know, if you have a couple of bad plays in the game, the fans can really pick you up right because once they get loud and get into it, they can really change the course of the game. Sometimes you can't even hear the snap count because the fans are so loud, and that helps guys like myself. Coming as a pass rusher I would be able to time to snap because I can hear everything, or I can't hear anything. It all depends on the fans.
Aaron Rodgers Rebounds
GDC: We saw Green Bay's Aaron Rodgers orchestrate a game-winning drive in the 30-28 win over the San Francisco 49ers on Sunday Night Football. He's had two good showings on primetime following a bad Week 1 loss to the New Orleans Saints. What's your take on Rodgers' season so far?
SM: You know it's funny because we just talked about people panicking and they came in and lost that big game by a lot, everybody was panicking. In my head, I'm thinking like, 'You guys are forgetting you're talking about Aaron Rodgers,' right? I mean this is one of the greatest quarterbacks of all time and look what he's done lately.
There was a lot of turmoil with the team in the offseason. He came in during that press conference and kind of lit up the front office and talked about just management things. So, there was a lot of turmoil early on, and then everybody kind of wanted to point the finger, but in my opinion, I believe that they're going to win that division.
GDC: As a player, if you see one of your teammates is kind of having this kind of back-and-forth in the media with the front office during the offseason, what is your take and opinion? And how do you take that as a player and a teammate?
SM: It depends on who that is. If Aaron Rodgers is going back-and-forth with the front office, you stay out of that conversation. You stay out of that business. If it's a guy that's just being a distraction, and he doesn't have any weight, he doesn't have any accomplishments, he doesn't have the respect that Aaron Rodgers does in the locker room, then you pull him to the side and say, 'Hey man, you know, chill out. We're trying to play here, and not really that you've been a distraction, but you kind of been going overboard.' You can talk to guys like that. But when Aaron Rodgers has a legitimate gripe against the organization for how they treated him by not drafting wide receivers or offensive linemen, or a big defensive player, and they decide to go and draft someone as your backup, basically telling you that they're going to move on from you here soon, so yeah, he has a legitimate gripe with organization.
Tom Brady's Back
GDC: Looking ahead to Week 4, the big one is Tampa Bay's Tom Brady returning to New England. What do you think is going to be going through his mind facing a former team and somewhere where he's had so much success?
SM: Well, after the loss recently against the Rams, I don't see how Tom Brady doesn't go light that place up. I mean, outside of the loss, he's going back home into a place, we talked about the organization not supporting you and giving you the help you need. He left because they didn't give him the help that he needed. They didn't bring in the big wide receivers, they didn't bring in, you know, big star players, and they wanted him to keep going and winning games, and that's why he ended up leaving, so he has all the motivation in the world to go out and blow these guys out. The Patriots didn't win the last game, and they didn't look all that great against the Saints. And so, I just, I don't see the Patriots rebounding in Foxborough, and Tom Brady's coming in off a loss into a stadium and organization that didn't do what they needed to do to keep him there. I can't see how they don't blow them out.
GDC: Brady returning to Foxborough and a revenge factor is going to be driven by the media a lot. How much do narratives play into a player's mindset, or do you discuss these things or storylines at all?
SM: Well, we all we all say that we don't pay attention to the media, but it's hard not to. You're basically on Twitter, you're on social media, and it's hard not to. It's hard not to be able to pay attention to it. Trust me, there's hard feelings there. There is nothing like playing against your former team, it is personal, and it's not just like one of these media things.
GDC: How much would you have liked to play against the Chargers when you were with the Bills?
SM: I got hurt, and I missed (time) and I wasn't able to play, but let me tell you, I would have done anything under the sun to play against them. I actually was banking on playing them so I could get three or four sacks.
GDC: Who are some of your favorite defensive linemen to watch now?
SM: No. 1 for me is Chicago's Khalil Mack. He's my favorite guy to watch. I love watching Denver's Von Miller. Obviously, from the interior, Los Angeles Ram Aaron Donald is so dominant. I've played with Jamal Williams with the Chargers and Kyle Williams with the Bills, who was a great defensive tackle, but Aaron Donald is on another planet. I don't think the NFL has ever seen anything like that before.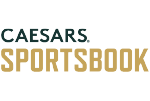 Established 2013
Must be 21+ to participate. T&C apply.
Who's Gonna Win This Week?
Moneyline figures are from DraftKings.
GDC: Now let's go to predications. We'll start with the Thursday night game between the Jacksonville Jaguars (+270) and Cincinnati Bengals (-350). Who is your pick to win?
SM: I'm taking the Bengals. I did not pick them to beat Pittsburgh. They looked a lot better than what I thought they would look. (Quarterback) Joe Burrow is looking healthy, and I underestimated the Bengals, so I'm going with them this week.
Tennessee Titans (-335) at New York Jets (+260)
SM: The Jets are the worst team in football. I think the game is not going to be close, to be honest. I got Tennessee in this one.
Detroit Lions (+120) at Chicago Bears (-140)
SM: I'm going with the Lions. They should have (beaten Baltimore) last game. They're not the most talented team, but I do think they're one of the toughest teams in football. They play hard, and maybe it's because coach Dan Campbell and the mentality he put in with this team. They've got nine out of 11 on defense that are young guys. They're a very, very young team, but their mentality is aggressive, so I'm going to go with the Lions.
Indianapolis Colts (+110) at Miami Dolphins (-130)
SM: God, this one is a toss-up. The Dolphins played the Raiders hard last week, and I think that Carson Wentz is still dealing with those sprained ankles and they're beat up. I'm going to go with the Dolphins to rebound after that Raiders game.
Cleveland Browns (-130) at Minnesota Vikings (+110)
SM: I'm going with the Browns. You talk about tough teams, they're another team that's just tough, man. They're running the ball well. And that defensive line, with Jadeveon Clowney and Myles Garrett, oh my God. They are scary as hell to have those two pass rushing, and they're having fun. They had nine sacks last week against Chicago, and it's not going to change this week so I'm going with the Browns.
Washington Football Team (-125) at Atlanta Falcons (+105)
SM: I'm picking the Falcons. I feel bad for Washington. When Ryan Fitzpatrick went down with that hip injury in Week 1, I really thought they had an opportunity, and they just haven't filled the void. And just like the Jets, they're kind of a bad team right now.
Houston Texans (+750) at Buffalo Bills (-1250)
SM: Picking the Bills. I gotta go with my former squad. Josh Allen with what he's doing right now with Stefon Diggs tossing it around, and when they get hot, there's nobody that's stopping them when they really get rolling. They feed off of Josh Allen's energy. Coach Sean McDermott, he really has those guys clicking on all cylinders. I'm going with the Bills.
New York Giants (+280) at New Orleans Saints (-365)
SM: I'm taking the Saints. The NFC East Division is just bad. Outside of Dallas, who hasn't played the greatest of teams other than the Chargers and playing Tampa tough in Week 1, but that division is just bad in general. I think New York quarterback Daniel Jones is tough. I've seen him run over defensive linemen for the score, but they just don't have enough as a team all around.
Kansas City Chiefs (-320) at Philadelphia Eagles (+250)
SM: Chiefs. On Sunday night against the Cowboys, Philadelphia quarterback Jalen Hurts was mentally destroyed. He checked out of that game and was fighting for his life, making some very bad throws. They're another one where the defensive line looks good, like Fletcher Cox and those guys look good, but Jalen Hurts and the offense have to figure it out. You can tell that they're running a lot of out patterns and swings out of the backfield and short routes because I just believe that they don't trust him making big plays yet. So, it's a lot of what I call dumbed-down offensive plays for check-down routes, swings out of the backfield, and then they were running it over and over. When I see offenses doing that and coaches doing that with quarterbacks, they're not ready to get complex with him on the playbook just yet.
Carolina Panthers (+175) at Dallas Cowboys (-210)
SM: I'm gonna go with the Cowboys with this one. I think Dak (Prescott) and the way he's playing right now, Dak is gonna get his yards. I think they have one of the best one-two combinations in the backfield with Ezekiel Elliott and Tony Pollard. And Pollard may be a hedge better, and it's crazy to say, than Ezekiel Elliott right now. It's a great mix because Zeke is running the ball a lot harder this year, he looks a little bit more motivated and he looks a lot leaner and he's moving faster, too. Wide receiver CeeDee Lamb, I really like him. He's going to be a star in the league for a very long time.
Seattle Seahawks (+130) at San Francisco 49ers (-150)
SM: I'm going to go with the rebound for the Seahawks this week. I don't see them going 1-3. It will be a hard-fought division game. It's always close, so I don't see a blowout or anything like that. I think it's going to come down to the fourth quarter and a couple of plays. I think this is the week they bounce back.
Arizona Cardinals (+175) at Los Angeles Rams (-210)
SM: I'm taking the Rams. I think the Rams might be the scariest team in football right now. I said it before the season and I've been saying it for a long time that Matthew Stafford is one of maybe the top three most underrated quarterbacks of all time. People have not been talking about him because he played for a terrible organization. They didn't win a bunch of games, not a lot of TV games, so teams haven't really gotten a chance to see the toughness and greatness of Matthew Stafford. The Rams are scary.
Pittsburgh Steelers (+225) at Green Bay Packers (-280)
SM: I'm taking the Packers. I'm going to keep going with Aaron Rodgers until something else happens. I just think that when Aaron Rodgers gets hot, you can forget about it, so I'm taking Green Bay.
Baltimore Ravens (-105) at Denver Broncos (-115)
SM: That's a tough one. I'm taking the Ravens. I think the Broncos get their first loss this week. I know we talked about talent and who they played so far, but they haven't seen anyone like the Ravens and the way they are able to attack. What the Ravens did against Kansas City, I didn't believe they were capable of going point for point. And I don't see Denver being able to stop Lamar Jackson. If Baltimore can put that many points up on Kansas City, I definitely think they'll be able to put up points on the Broncos.
Tampa Bay Buccaneers (-290) at New England Patriots (+230)
SM: I'm going with the Buccaneers. I think they'll win by at least two touchdowns. I don't think it's going to be a close game. Outside of losing to the Rams, Tom Brady is walking into a former organization that didn't want him there. I don't think that game is even close.
Las Vegas Raiders (+150) at Los Angeles Chargers (-170)
SM: Come on now. You know I'm picking my Chargers! I think it's going to be a tough game. I'm going to be watching Oakland defensive end Maxx Crosby and Los Angeles offensive tackle Rashawn Slater. Rashawn shut down Washington defensive end Chase Young in Week 1, who didn't even sniff Justin Herbert. Las Vegas defensive coordinator Gus Bradley is coming in and will dial some blitzes. No matter what anybody say, your former team when you come in there, you have a chip on your shoulder. They might not say it, but they definitely do.
Must be 21+ and in a legal betting state to participate. T&Cs apply. Gambling Problem? Call 1-800-GAMBLER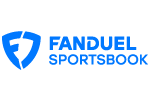 Established 2009
Must be 21+ to participate. T&Cs apply.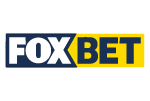 Established 2019
Must be 21+ to participate. T&Cs apply.
Be first to get our exclusive sports offers!
Join today to stay up to date on your states gambling news and offers.