UCLA, USC Latest To Reshape College Conferences
© USA Today
In recent months, premium sports brands have defected from long-term relationships to pursue options that could be more profitable.
The LIV Golf tour recently got off the ground, led by Australian legend Greg Norman amid a mountain of geopolitical and human rights concerns, but nevertheless was driven by more money for all involved.
That's not all.
In a surprising development in collegiate athletics, two of the PAC-12's top West Coast teams, UCLA and USC, decided to join the Big Ten, starting in the 2024 season. The timing of this is important. It is happening ahead of the Big Ten's new TV deal, the richest in media history.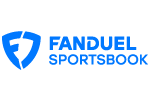 Established 2009
Must be 21+ to participate. T&Cs apply.
Tobacco Road Shakeup Possible
The announcement of this PAC-12 seismic shift occurred about a year after Oklahoma and Texas decided to leave the Big 12 to join the powerhouse cash cow that is the Southeastern Conference. This change is set to take place in 2025.
The Big 12 and PAC-12 have lost their most prized money-making brands. The shockwaves extend to the Atlantic Coast Conference, where the SEC reportedly is eyeing Clemson and North Carolina as possible new members
If North Carolina bolts to the SEC, that would end one of the best rivalries in college basketball, the Tobacco Road war between UNC and Duke. Of course, if Duke also goes to the SEC, the rivalry would resume, but in a different conference.
At the very least, fans in North Caroline — and bettors interested in the NCAA's March Madness basketball tournaments — could have a lot to say about these developments going forward.

Established 2012
Must be 21+ and in a legal betting state to participate. T&Cs apply. Gambling Problem? Call 1-800-GAMBLER
Notre Dame's Future Undetermined
Then there is Notre Dame, a member of the ACC in all sports except football and men's ice hockey, which remain independent.
The College Football Playoff contract with Notre Dame and other independents provides a path to the national championship, but that arrangement expires in January 2026. It will have an impact on everything from college football betting to any realistic chance at a title for a school not aligned with a major conference.
The best remaining option for Notre Dame's football program, and it is certainly not a bad option, is to join the Big Ten and move all men's and woman's sports along with it from the ACC.
Must be 21+ to participate. T&Cs apply.
Student-Athletes Face Long Travel Times
As these changes occur, students involved in athletics could suffer the consequences.
For one, student-athletes will have far more travel time than ever in their already busy schedules, making it more difficult for them to maintain a healthy balance in life. For instance, students traveling back and forth from Los Angeles, where UCLA and USC are located, to Big 10 territory in the Midwest and beyond will face long flight times.
The NCAA ought to remember the commercials stating that 95% of their athletes will be going pro in fields other than athletics.
Be first to get our exclusive sports offers!
Join today to stay up to date on your states gambling news and offers.