Will Georgia Get Legal Sports Betting? It's A Hot Topic In The Governor's Race
© USA Today
With the Nov. 8 election fewer than three weeks away, the question of whether sports betting will be legalized in Georgia is again a political hot topic.
Stacey Abrams, the Democrat attempting to unseat Republican Gov. Brian Kemp, is in favor of statewide sports betting and casino gaming.
Abrams has released TV ads of 15 and 30 seconds, stating her support for sports betting and taking Kemp to task for opposing legal gaming.
In one Abrams television ad, a narrator says, "As governor, Stacey Abrams will work to legalize sports betting to invest in education for our young people."
The ad states that Kemp "blocked sports betting in Georgia, letting tax dollars go to other states," including neighboring Tennessee, where mobile sports betting is legal.
In recent months, Kemp has stated his opposition to legalizing casino gaming. However, the governor is neutral on sports wagering, according to a campaign spokesman.
"On sports betting, Governor Kemp has taken no position and would work alongside legislative leadership to determine the best path forward," spokesman Tate Mitchell told NBC News.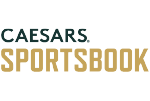 Established 2013
Must be 21+ to participate. T&C apply.
Interest High In Governor's Race
The final weeks of the campaign for governor are expected to be intense, with the candidates debating an array of issues, including crime and inflation. Sports betting is a part of the mix in the rush toward the Nov. 8 goal line.
According to polling, the race is tight, with Kemp ahead going into November. The ABC News political analysis site FiveThirtyEight shows Kemp leading by one to nine percentage points, based on results from different opinion polls.
With the Kemp-Abrams showdown and other high-profile races on the Georgia ballot, including a key U.S. Senate race, interest in this year's election is high. Early voting began Monday in Georgia, with an estimated 131,000 people showing up at polling places to vote on that day.
Must be 21+ and in a legal betting state to participate. T&Cs apply. Gambling Problem? Call 1-800-GAMBLER
Poll Shows Georgians Want Sports Betting
Tennessee is the only state bordering Georgia will legal and live sports betting. Bettors in Tennessee are allowed to use mobile apps to place sports bets, but the Volunteer State doesn't have brick-and-mortar casinos or land-based sportsbooks.
Sports betting technically is legal in Florida, another state that borders Georgia, but has been discontinued in a federal legal challenge.
Tennessee's proximity to Georgia is one reason legislators like state Sen. Jeff Mullis, a Republican from North Georgia, supported mobile sport betting during previous legislative sessions at the Gold Dome in Atlanta.
Mullis, who retired after this year's session, is among those who contend Georgians either are going onto illegal sports betting websites or crossing the border into Tennessee to place wagers. Either of these cost Georgia millions in tax revenue each year for state programs such as education, according to sports betting proponents.
Efforts to legalize sports betting and other forms of gaming are expected to crop up at next year's legislative session, beginning in January. Controversial legislation sometimes is seen as more doable in non-election years like 2023.
Even if gaming makes its way out of the Gold Dome, however, a public vote would be required in 2024 to amend the state constitution. That means sports betting, or other forms of gaming, are a long way from being a reality in the Peach State.
If the public gets a chance to decide, sports betting likely would be legalized across the state.
A 2020 Atlanta Journal-Constitution poll indicates 58% of Georgians support legalized sports betting. Atlanta's professional sports teams, including the NFL's Falcons, NBA's Hawks and MLB's Braves, along with Major League Soccer's Atlanta United FC, support legal sports betting.
State Rep. Ron Stephens, R-Savannah, has said he expects mobile sports betting to come back up at next year's session. He has said the hang-up last year occurred when House members from the state's wealthiest districts objected to gaming tax revenue going to fund HOPE scholarships and Pre-K education based on need rather than merit.
Gambling problem? Call 1-800-GAMBLER (CO, DC, IL, IN, LA, MD, MS, NJ, OH, PA, TN, VA, WV, WY) Call 877-8-HOPENY or text HOPENY (467369) (NY). Must be 21+ to wager. Please Gamble Responsibly. Call 1-800-NEXT-STEP (AZ), 1-800-522-4700 (KS, NV), 1-800-327-5050 (MA), 1-800-BETS-OFF (IA), 1-800-270-7117 for confidential help (MI). Visit BetMGM.com for T&Cs. US promotional offers not available in NV, NY or ON.
SEC Territory Ripe For Sports Betting Growth
Across the country, sports betting is legal and live in 31 states and Washington, D.C. It is legal but not yet operational in five more states.
Of the 11 states currently home to university athletic programs in the powerful Southeastern Conference, sports betting is legal in only four — Arkansas, Louisiana, Mississippi and Tennessee.
Georgia's population size, and its affinity for sports, make it appealing to sports betting operators. With nearly 11 million residents, Georgia is the eighth largest state in the nation and home to a top SEC school, the University of Georgia, whose Bulldogs currently sit atop the Associated Press Top 25 ranking with a 7-0 record.
Must be 21+ to play. T&Cs apply.
FanDuel Has Atlanta Office
Even as Georgia legislators balk at approving sports betting, some indicators point to it ultimately becoming a reality.
For instance, online sports betting giant FanDuel Sportsbook has one of its three U.S. offices in Atlanta, a sign that Georgia welcomes at least the business aspects of the wagering industry.
FanDuel also has offices in New York City and Los Angeles. FanDuel CEO Amy Howe lives in Los Angeles.
At its Atlanta tech hub, FanDuel plans to add 900 employees in five years, with a stated goal of boosting the company's diversity. FanDuel now employs 2,600 people in the U.S.
FanDuel's parent, Flutter Entertainment, is based in Dublin, Ireland.
Be first to get our exclusive sports offers!
Join today to stay up to date on your states gambling news and offers.