California Voters Oppose Mobile Sports Betting: Poll
© USA Today
A plan to legalize mobile sports betting in California appears doomed for defeat on the November ballot.
Statewide, 54% of likely voters would vote "no" on Proposition 27, which would allow the use of mobile apps for sports wagering.
Only 34% would vote "yes," according to the Public Policy Institute of California. Of those polled, 12% were undecided.
The survey of 1,060 likely voters was conducted Sept. 2-11 and has a margin of error of plus or minus 5%.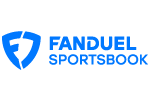 Established 2009
Must be 21+ to participate. T&Cs apply.
Mobile Apps vs. In-Person Sportsbooks
Proposition 27 for the best betting apps is one of two competing sports betting questions on the Nov. 8 ballot.
The other, Proposition 26, would legalize in-person sports betting at 66 tribal casinos and four horse racing tracks, but not on mobile apps.
The Public Policy Institute has not conducted polling on Prop 26, Steven Bliss, director of digital strategy, told Gambling.com.
TV Ads Confuse Voters
Overwhelmed with television advertising, Californians have expressed confusion about the dueling sports betting ballot questions.
Ads urging support for Prop 27 have pointed out that some sports betting revenue would go toward combating homelessness. This plan is backed by FanDuel, DraftKings, BetMGM and other national online bookmakers.
On the other side, major tribes have argued that the majority of mobile profits would go to online bookmakers based outside California. FanDuel is headquartered in New York, for instance, while DraftKings' home office is in Boston.
Established 2012
Must be 21+ and in a legal betting state to participate. T&Cs apply. Gambling Problem? Call 1-800-GAMBLER
'Straightforward' Advertising
Recent signs indicate that some ads are breaking through.
Ben Higgins, sports director at 10News, the ABC affiliate in San Diego, tweeted he finally has seen an ad that gets to the point about sports wagering.
"After months of ads about homelessness and Native American tribes that just confused the issue, I just saw the first ad that actually talked in a straightforward manner about what Prop 27 does — legalize sports betting in California for people 21 and older," Higgins tweeted on Sept. 9.
Under Prop 27, mobile sports betting would begin by September 2023.
MLB Supports Mobile Betting
Across the state, major newspapers have come out against both sports betting ballot questions.
In San Jose, the Mercury News said in an editorial that the "last thing California needs is more gambling."
The newspaper said the state already has card rooms, tribal casinos, horse tracks "and 23,000 stores selling lottery tickets."
The Los Angeles Times recently editorialized against both ballot questions, arguing that sports betting is addictive and can lead people into poverty.
On the other hand, Major League Baseball, with five franchises in the state, has expressed support for Prop 27 to legalize mobile wagering. If it is legalized, people in California could participate in MLB betting and betting on other sports.
Currently, sports betting is banned in the three largest states, California, Texas and Florida.
Nationwide, sports wagering is legal and live in 31 states and Washington, D.C. It is legal but not yet operational in five other states.
In the largest state with sports betting, New York, mobile sports betting alone has generated nearly $405 million in tax revenue for state programs since January.
Be first to get our exclusive sports offers!
Join today to stay up to date on your states gambling news and offers.