Kentucky Sports Betting Bill Now in the State Senate
© USA Today
A bill legalizing mobile sports betting in Kentucky had been approved in the state House and now heads to the Senate for consideration.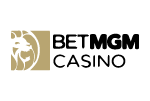 Established 2018
Visit BetMGM.com for T&Cs. Must be 21+. MI, NJ, PA or WV only. Excludes Michigan Disassociated Persons. All promotions are subject to qualification and eligibility requirements. Rewards issued as non-withdrawable site credit, unless otherwise provided in the applicable Terms. Please Gamble Responsibly. Gambling Problem? 1-800-270-7117 for confidential help (MI), 1-800-GAMBLER (NJ, PA & WV).
House Bill 606, sponsored by Rep. Adam Koenig, R-Erlanger, was approved in the 100-member House on Friday by a 58-30 vote, with all Democrats and a slender majority of Republicans supporting the measure. Twelve House members did not vote.
Sports betting legislation has been unsuccessful during previous sessions at the Capitol in Frankfort. This year's legislative session ends April 15.
Koenig has said he expects the vote to be close in the Senate, which is taking up sports betting for the first time. The bill would have to make its way through the Senate committee process before heading to the floor in that chamber for a final legislative vote.
Opposition in Rural Kentucky
Senate Majority Leader Damon Thayer, R-Georgetown, told Gambling.com it remains to be seen whether the 38-member Senate will approve a sports betting bill.
Sports betting faces opposition in parts of Kentucky with conservative and religious residents, he said. Groups opposed to sports betting have expressed concern that it could have a harmful effect on compulsive gamblers.
Thayer said the legalization of sports betting will take a "grass roots" effort by popular online bookmakers such as FanDuel Sportsbook.
"There's a lot of opposition in the rural parts of the state," Thayer said.
Established 2012
Must be 21+ and in a legal betting state to participate. T&Cs apply. Gambling Problem? Call 1-800-GAMBLER
Senate Leader Downplays Bill's Chances
Senate President Robert Stivers, R-Manchester, said he doubts there is enough support in the upper chamber for sports betting, adding the bill "creates no energy with me," according to Joe Ragusa, a reporter for Spectrum News 1 Kentucky.
Republicans outnumber Democrats in the Senate by 30-8.
Stivers said the bill is "much to do about nothing."
Horse Racing Part of State's Legacy
If approved in the Senate, the measure would go to Gov. Andy Beshear, a Democrat, for his consideration.
As with any legislation, the bill could undergo changes before reaching Beshear's desk. Changes would have to be approved by the House and Senate.
The governor has supported expanding gaming in Kentucky, where betting on horse racing is woven into the state's cultural fabric at historic tracks such as Churchill Downs in Louisville, home of the annual Kentucky Derby.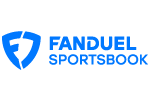 Established 2009
Must be 21+ to participate. T&Cs apply.
The sports betting bill would allow racetracks to partner with one interactive sports betting provider to support on-site and mobile sports betting, according to the current language in HB606. A licensed track could offer sports betting at up to two of its facilities.
Bettors Could Wager on Pro, College Sports
The bill would allow bettors aged 18 and older to wager on collegiate and professional athletic events.
In addition to wagering on high-profile sports like football and basketball, bettors could put money on other events, including stock car racing, boxing, mixed martial arts, table tennis, cricket, darts and soccer.
Sports Betting Legal in States Surrounding Kentucky
In expressing support for the bill, Koenig said sports betting could generate $22 million in tax revenue each year for Kentucky.
Kentuckians already are spending $2 billion annually wagering on sports in other jurisdictions, he said.
Sports betting is legal is most states bordering Kentucky. It is legal but not yet operational in Ohio. In Missouri, sports betting legislation is under consideration this session.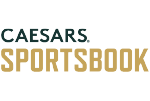 Established 2013
Must be 21+ to participate. T&Cs apply.
Be first to get our exclusive sports offers!
Join today to stay up to date on your states gambling news and offers.