NFL Week 11 Opening Odds, Moneylines & ATS Picks for Week 11
Last Updated:
Nov 19th, 2023
© PA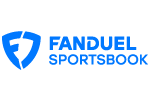 Established 2009
Must be 21+ to participate. T&Cs apply.
NFL Week 11 Odds & Lines:
NFL Week 11 is shaping up to be a thrilling set of matchups, with the schedule featuring a Super Bowl rematch, intense AFC North rivalries, and several games that could turn into one-sided affairs. As you ponder your choices via our Gamblin.com page, here we will take a look into the opening odds for each game in this week's NFL lineup, featuring the totals, moneylines and spread picks.
Last week's NFL action was historic, with Week 10 witnessing an unprecedented five game-winning field goals as time expired on Sunday. This excitement sets the stage for NFL Week 11 predictions, which presents a mix of apparent mismatches and significant betting lines. Notably, there are seven games with a point spread of seven or more, including three where the favorites are ahead by double digits.
⭐ Unlock $1,500 for NFL Week 11 Betting Action! ⭐
The Miami Dolphins emerge as the week's most significant favorites. They're nearly two-touchdown favorites against the Las Vegas Raiders. At home, Miami's offense has been transformative, and they're eager to rebound from their recent loss to Kansas City in Germany. With a flawless 4-0 record as home favorites, the Dolphins contrast sharply with Las Vegas's 1-3 record as road underdogs.
Meanwhile, C.J. Stroud and the Houston Texans, riding high from three wins in their last four games, including a notable 30-27 victory over Cincinnati, are set to host the Arizona Cardinals at NRG Stadium. The NFL Odds for Week 11 peg Houston as a five-point favorite, a significant detail considering the Cardinals' eight-game losing streak on the road. This matchup is a prime target for bettors finalizing their NFL Week 11 Picks.
In other notable NFL Odds for Week 11, the Philadelphia Eagles, led by Jalen Hurts, are 2.5-point underdogs against Patrick Mahomes' Kansas City Chiefs. All the Week 11 NFL lines are available for review, offering a comprehensive guide for those eager to engage with the games.
For fans looking to elevate their experience, the best online betting sites provide an ideal platform. These sites not only offer a place to wager but also bring expert analysis and up-to-the-minute odds, enhancing the betting experience. As the NFL season heats up, these platforms are increasingly becoming the preferred choice for fans eager to win big, mirroring the success of their favorite teams on the field.
Additionally, we're excited to share valuable information that you can also leverage the NFL Week 11 odds to your advantage, unlocking enticing rewards through the best online betting sites. Their promotional offers are too good to pass up for individuals located in various states. Kentucky residents looking to partake in the sports betting excitement can also seize an opportunity with great welcome offers, that will unlock great deals expressed in bonus bets. It's a golden chance to join the betting action today!
⭐ CLICK HERE and Unlock $1,000 for NFL Week 11 Betting Action! ⭐
⭐ NFL Week 11 Picks, Odds & Predictions for All Games This Weekend!!! ⭐
As we look forward to the thrilling 2023 NFL season, there's another exciting development on the horizon for sports betting enthusiasts. As of September 28, Kentucky has officially launched online sports betting, paving the way for the emergence of new sports betting apps in Kentucky. This opens up a new realm of opportunities for fans and bettors alike. Stay tuned for more updates on this front.
FAQ
BetMGM offers a unique Bonus where your first bet can earn you up to $1,500 which can be used to place your bets on the NFL season. This means if you place a bet and lose, BetMGM will match the amount (up to $1,500) as free bets in your account, providing another chance to win.
To claim, new users need to register, make a first-time deposit, and then simply place their first real-money wager on any FanDuel Sportsbook market that is live on platform. All users will receive their bonus bets within 72 hours of the bet placement.
If the player's qualifying wager is graded as a loss by Caesars, the tarticipant will earn a one-time Bonus Bet token equal to the lesser of (1) the full value of the Qualifying Wager or 2) $1,000 (the "Bonus Bet").
Be first to get our exclusive sports offers!
Join today to stay up to date on your states gambling news and offers.