North Carolina House of Representatives Adjourned Without Approving Sports Betting
Last Updated:
Sep 28th, 2022
© PA
The North Carolina House of Representatives adjourned on Friday without approving a bill to legalize mobile sports betting.
In one of its final votes, the House OK'd an adjournment resolution that includes several dates this year lawmakers can return to the statehouse in Raleigh to address leftover issues.
The next return date is July 26. It was not immediately clear what legislation, including mobile sports betting bills, can be revived at these half dozen potential return dates. The final date in December will include the concluding adjournment for the year.
Established 2018
Gambling problem? Call 1-800-GAMBLER (CO, DC, IL, IN, KY, LA, MD, MS, NJ, OH, PA, TN, VA, WV, WY) Call 877-8-HOPENY or text HOPENY (467369) (NY). Must be 21+ to wager. Please Gamble Responsibly. Call 1-800-NEXT-STEP (AZ), 1-800-522-4700 (KS, NV), 1-800-327-5050 (MA), 1-800-BETS-OFF (IA), 1-800-270-7117 for confidential help (MI). Visit BetMGM.com for T&Cs. US promotional offers not available in KS, MS, NV or NY.
Sportsbooks Legal At Two Casinos
Late this week, legislative leaders said the mobile wagering proposal had little chance of being approved at the General Assembly this year.
The 2022 short session was scheduled to end Thursday, but lawmakers pushed past that date to wrap up the budget and other business before the July 4 holiday. The session began May 18.
House Majority Leader John Bell, R-Johnston, told WRAL-TV on Thursday that a mobile wagering bill was still being worked on late in the week, but he doubted it would "resurface this session."
Senate President Pro Tem Phil Berger, R-Rockingham, said Thursday he had not checked on the bill's pulse, "but by all reports it doesn't have one."
In North Carolina, legal wagering can occur only at sportsbooks inside two Cherokee casinos in the western part of the state.
A third sportsbook is expected to be open by this fall at Two Kings Casino, a Catawba Nation property just west of Charlotte.
Mobile sports betting is legal in two of North Carolina's neighboring states, Tennessee and Virginia.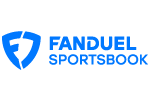 Established 2009
Must be 21+ to participate. T&Cs apply.
Lawmakers Debate Gambling
Before adjourning Friday, the North Carolina House had attempted to approve mobile sports betting legislation that would have allowed 10, but no more than 12, mobile apps.
Bettors could have used these apps to wager on professional sports and out-of-state horse racing.
Under an amendment added in late June, wagers on college sports would have been banned. In a state where college basketball is popular, this would have prohibited bets on events such as the NCAA March Madness tournaments.
As the short session began winding down, mobile sports betting faced vocal opposition from anti-gambling legislators. Some expressed concern that betting can lead to corruption in sports. Others said gambling results in poverty, suicide and crime. A few opposed sports betting on religious grounds, contending gambling revenue is "dirty money."
Proponents noted that North Carolinians already are using illegal apps to bet on sports or are wagering in nearby states where it is legal. These bets cost North Carolina millions of dollars in tax revenue for education and other state programs, supporters said.
Established 2012
Must be 21+ and in a legal betting state to participate. T&Cs apply. Gambling Problem? Call 1-800-GAMBLER
Election Year Roadblocks
The debate in North Carolina reflects the difficulty in an election year of approving contested bills that some voters might oppose.
Earlier this year, Senate Majority Leader Damon Thayer, R-Georgetown, told Gambling.com sports betting legislation faced opposition in conservative and religious parts of Kentucky.
The legislation failed in the Bluegrass State, though Thayer, who supports sports betting, was optimistic it might pass during a future legislative session.
Nationwide, sports betting is operational in 30 states and Washington, D.C. It is legal but not yet live in five more states.
Sports Betting Stalls In House
In North Carolina last week, the House approved one mobile sports betting measure, Senate Bill 38, on 51-50 vote but killed another, Senate Bill 688, by a vote of 52-49.
Both had been approved in the Senate last year, though SB38 was an unrelated measure rewritten in the House to address mobile sports betting.
SB38 would have required the Senate to concur with the changes before it could be sent to Gov. Roy Cooper, a Democrat, for his consideration. The governor was expected to sign mobile sports betting into law.
With the session winding down, the time to go through these steps was limited.
By late Friday afternoon, the state Senate had not adjourned, but without House approval, a mobile sports betting bill could not have gone to the Senate for the necessary final vote.
NHL Team 'Disappointed'
Don Waddell, the Carolina Hurricanes' general manager, said it is "disappointing" that sports betting legislation stalled in the House.
The state's three professional sports franchises, including the NHL's Hurricanes, support mobile wagering. The others are the NFL's Carolina Panthers and NBA's Charlotte Hornets.
Across the county, arenas are partnering with sports betting operators to create revenue steams, such as sports betting lounges, that benefit the teams.
Waddell told WRAL-TV the North Carolina sports betting proposal was "very important because all of the other teams are getting it."
"It just puts us behind," he said. "We're behind because of ticket prices and sponsorship dollars and all that. It just puts us further behind from a revenue standpoint."
A similar concern arose earlier this year in Missouri, where a sports betting bill also failed at the Legislature.
Representatives of the NHL's St. Louis Blues noted that partnerships with mobile betting operators can generate revenue that keeps small-market teams competitive financially with wealthier teams from larger cities.
Be first to get our exclusive sports offers!
Join today to stay up to date on your states gambling news and offers.